If you haven't been to St. Mary's and are wondering what we're about, or you haven't been here in a while, please read on. We encourage you to visit us for a Sunday service, because words and pictures on our website cannot convey the power of the worship, music, community, and history of St. Mary's. Only your experience can.
Our parishioners come from all over. One quarter live in Newton Lower Falls or Wellesley Hills, within earshot of the bell. We also draw heavily from Needham, Weston, Waltham, and the western suburbs of Boston. We are small enough to know you and big enough to care.
​
Wherever you are on your spiritual journey, we will welcome you in a low-key, no pressure way. Please sign up for our weekly e-newsletter, call the church office or email me.
​
The Reverend Ann Bonner-Stewart, Rector
St. Mary's is currently offering in person services to our parishioners and guests. Most Sunday morning services are also live-streamed. All are welcome!
​
Our current service hours are:
Sunday morning, 10:00 am
12
February
V Sunday after Epiphany:
10:00 a.m. Holy Eucharist
11:00 a.m. St. Valentine's Day-Shrovetide Pancake Extravaganza
St. Mary's services now being Livestreamed!
Can't watch or attend live? St. Mary's has a YouTube channel where you can watch past services and musical recordings.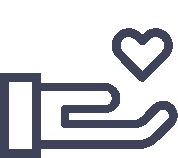 "Each of you should give what you have decided in your heart to give, not reluctantly or under compulsion, for God loves a cheerful giver."